Why We Go Magazine & Logo for WayPaver
The Project
WayPaver Foundation's Why We Go is a publication aimed at those outside of the space industry to spark some interest into the idea of lunar settlement. As my first opportunity to collaborate with an indie magazine, I worked closely with the CTO to align on the theme and approach for their 40-page Vol 1, titled "Sparking the Conversation".
Execution
We went for something slightly spacey, but without any cliché usage of stars, planets and spaceships. I focused on white space, geometric shapes and bold pops of color. Each article features its own intro page with a dedicated color theme and photo collage made up of contributions provided by the authors.
Below are a few highlights from the publication. Read the full 40pg WhyWeGo, Vol 1 here.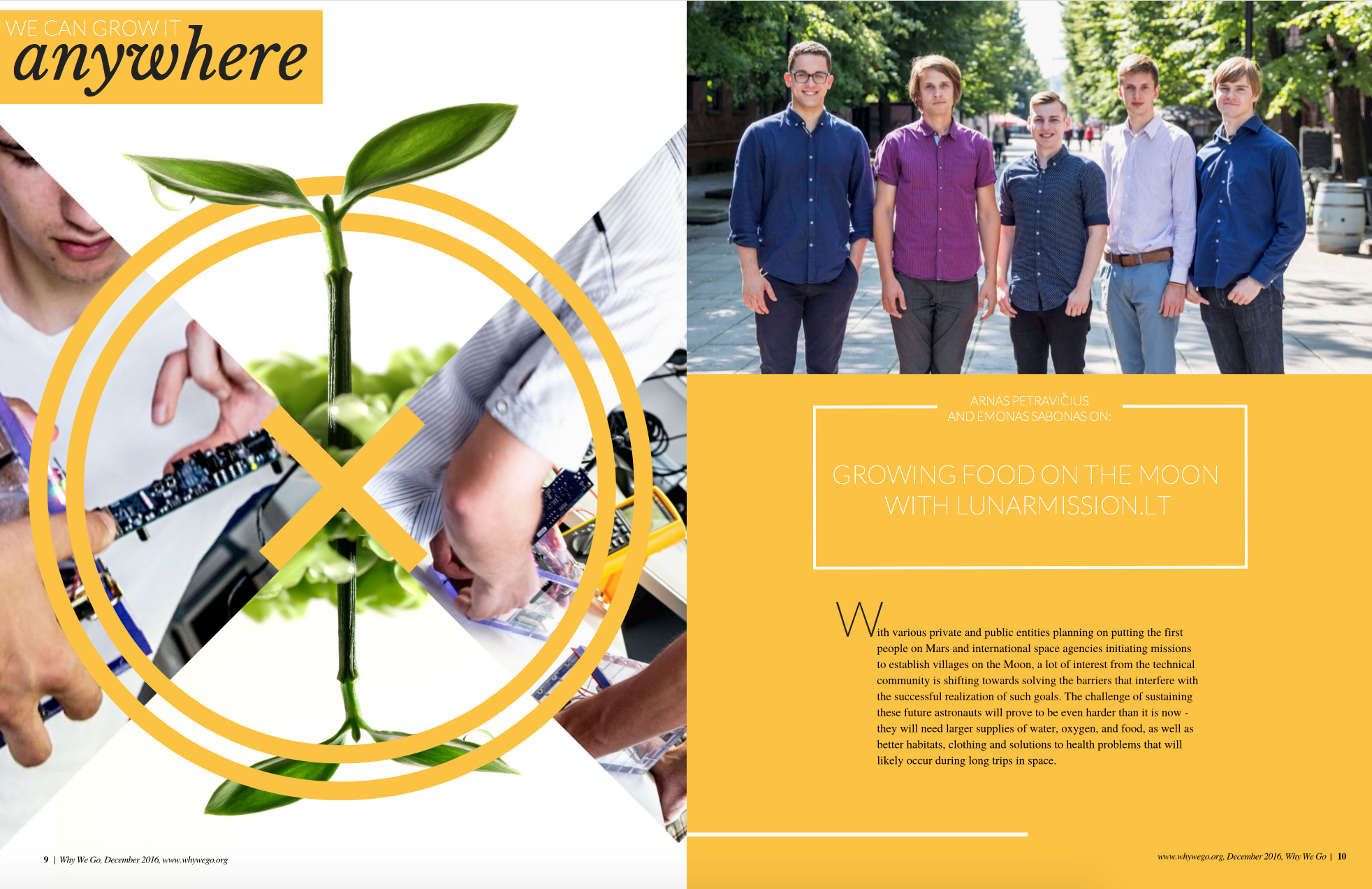 Logo
Ultra-simple, we created an earth-moon logo to launch v1 of WWG.
♥ Special shout out to the incredible CTO at WayPaver, Patrick Gray.